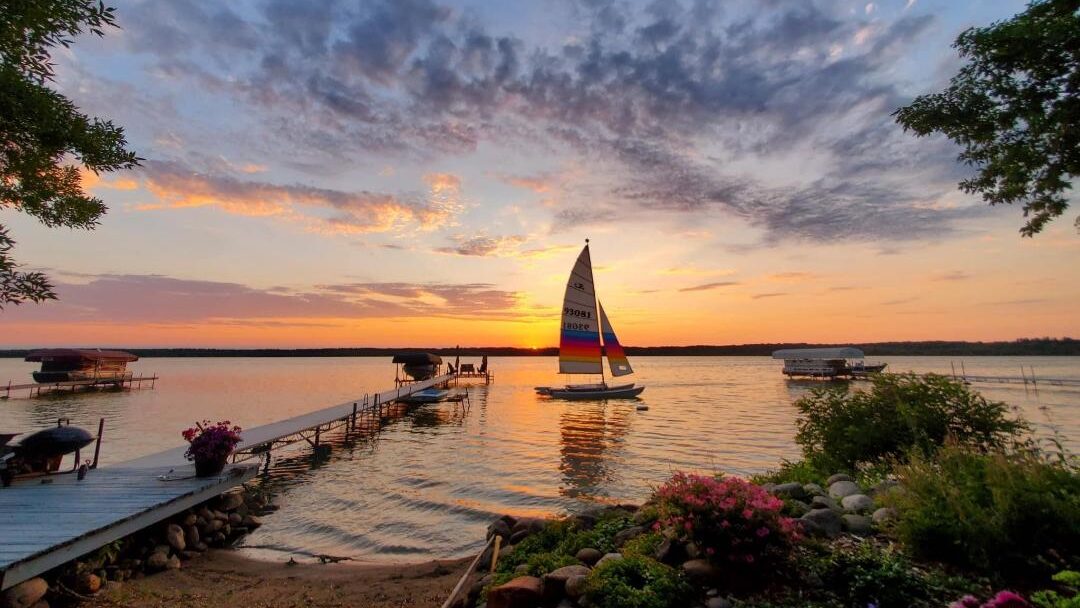 LITTLE ROCK LAKE ASSOCIATION
Vision: To Restore and Maintain the Health of Little Rock Lake
Little Rock Lake, Rice Minnesota
The north end is ~1.5 miles east of the City of Rice and extends 3.25 miles south (x 1 mile wide) where it narrows to cross under Highway 10.
Including the Harris Channel from Highway 10 west to the Mississippi River
Little Rock Lake is the largest lake in Benton County, Minnesota. It is fed by 3 creeks.
Little Rock Lake South of Highway 10 is approximately 4200′ x 1200′ feet and narrows into a 2′ to 4′ deep navigable channel emptying into to the Mississippi River.
Little Rock Lake was enhanced in 1911 when the Watab Pulp and Paper Company constructed a dam along the Mississippi River in Sartell, MN. By the end of the 1950s much development had occurred on the lake, mostly characterized as seasonal cabins.
Statistics
Surface Area: 1450 acres. 1392 acres or 96.0 percent of the lake is littoral (water depth of 15 feet or less)
Maximum Depth: 23 feet. Average Depth: 8 feet
Shoreline Length: 15.7 miles. Greatest fetch is 2.2 miles oriented north-northeast
3 Public Accesses
Parcels on Lake and Channel: 381 with 307 Owners (from Benton County 08-28-09)
Neighborly Education
Little Rock Lake Residents, from time to time we experience some catastrophic weather conditions on the lake and surrounding areas that can destroy and cause loss of personal properties of lake residents. On behalf of the Little Rock Lake Association we ask Little Rock Lake Residents and our other community members that utilize the resource of Little Rock Lake to please not set any 'lost & found' dock panels or properties that may wash upon a shoreline by means of weather related incidents on the street curb for random pick up by just anyone driving by. Rather, please help those who may have lost lake personal property get back their items and promote a friendly neighborhood lake community of residents and water recreation participants.
---
LRLA Membership Sign
LRLA sign lake property owners or residents can purchase for their mailbox or docks.
The cost is $40.00. Please contact Board member, Bobbi Caster at: 320-443-3500
ECO Harvester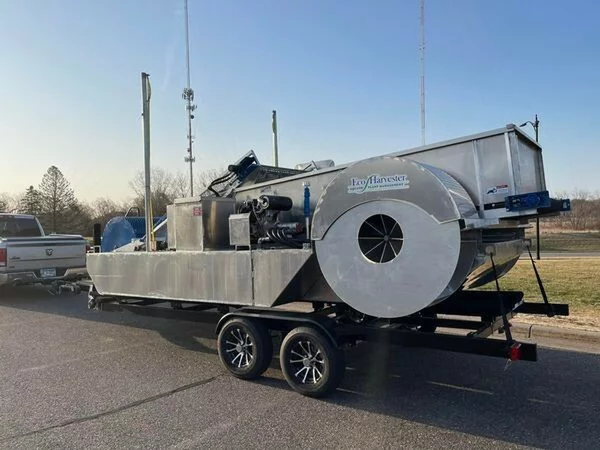 Landform History
Little Rock Lake derived its name from the southern two-thirds of Watab Township which has many outcrops of granite and syenite, continuing from the much-quarried area in Sauk Rapids and East St. Cloud. At each side of the river road, in the vicinity of the Watab railway station, small hills and knobs of these rocks rise about 40 feet above the road and 75 to 90 feet above the river. One of these hills of rough, bald rock, called by Henry R. Schoolcraft "The Peace Rock", rises directly from the river's edge about half-mile south from the mouth of Little Rock Creek, which, with its Little Rock Lake, was thence so named. It is a translation of the Ojibwe name, signifying, as more elaborately stated by Rev. Joseph A. Gilfillan, "where the little rocky hills project out every once in a while, here and there." (Upham, 2001).
28 FISH
SPECIES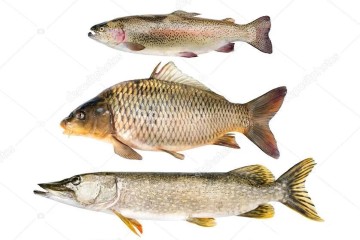 ---
FISHING
REGULATIONS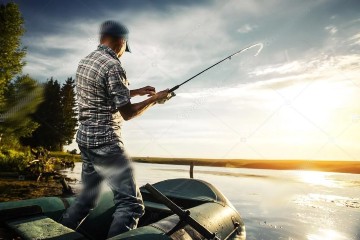 ---
CARP CONTEST
RESULTS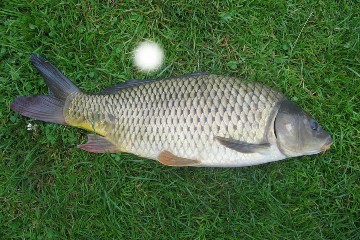 ---
ELEMENTARY OUTREACH
---